The mission of the LRC program is to provide students and staff with quality resources, guided access to information, and instruction in order to support the curriculum, enhance teaching, and foster a lifelong love of reading and learning in all students.
Web Resources
Book Lists
TECHNOLOGY UPDATE
We continue to enhance our resources to keep technology current. We have integrated LCD projectors and document cameras in each classroom. This means that anything projected from the computer, doc camera or even video can be shown on the big screen in the classroom - think drive-in movie size! Every classroom at Anderson has a minimum of two laptops, connected to the internet and our district server. The LRC houses enough computers for an entire class to work on their own projects. We also have a second computer lab for student and class use.
There are three portable computer carts assigned to grade levels for easy use in the classrooms. The convienence of these computers is their wireless capability. It is now possible for a teacher to have small group or whole classroom access when they are needed.
We also have a minicart of ipads available for use by staff and students. In addition to the computers and ipads, the LRC has digital cameras, AlphaSmart Keyboards, video cameras, microphones, and an LCD projector for use by the staff and students.
Please stop in the LRC anytime to see first hand how technology is being integrated into all that goes on at Anderson School!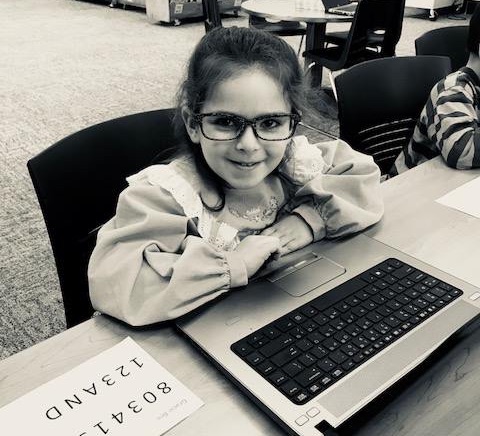 We would like to thank the Greater St. Charles Education Foundation for funding our matching grant to purchase eBooks for students which are accessible to all our elementary schools.
St. Charles Community Unit School District 303