Grades 1st-5th
8:00 a.m. to 3:00 p.m.
A.M. Kindergarten
8:00 a.m. to 10:55 a.m.
Office Hours
7:30 a.m. to 4:00 p.m.
About Anderson Elementary
We are a collaborative community committed to learning for both students and adults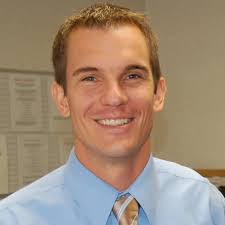 Nestled in a quiet neighborhood, Anderson Elementary School has provided a quality education for students and families for over 50 years. We are proud that Anderson has served families in our community over several generations, with children and grandchildren of former students now calling Anderson home.
When you walk into Anderson, the first thing you notice is how bright and welcoming the school is. We have a vibrant, diverse school population with students who benefit from a positive and supportive learning environment, with compassionate and caring staff members. The District-wide elementary curriculum ensures rigor in all content areas. In all of our schools, students have access to academic support in both literacy and math. Anderson is fortunate to have Reading Specialists, a Math Specialist and a Title I Math Interventionist who provide those supports. Like all District 303 elementary schools, Anderson offers the academically talented program, which serves the top 5% of students in literacy and math.
District 303 believes in supporting the social-emotional needs of all our students. Anderson is fortunate to have a full time Social Worker and a full time Speech Pathologist to provide resources to students during their developmental years.
On behalf of the students, families and staff members, we welcome you to the Anderson community.